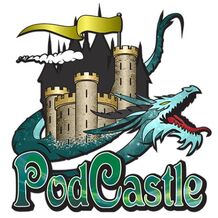 Editors: Jen R. Albert & Khaalidah Muhammed-Ali
Assistant Editor: Setsu Uzume
Host: Setsu Uzume
About: PodCastle is a weekly fantasy podcast producing audio performances of fantasy short fiction, including all the sub-genres of fantasy. PodCastle launched on 1 April 2008 as part of Escape Artists, Inc. with Rachel Swirsky as founding editor and Ann Leckie as assistant editor. PodCastle pays their authors professional rates for original fiction.
Community content is available under
CC-BY-SA
unless otherwise noted.