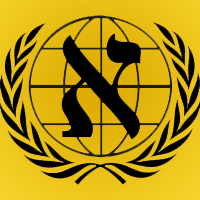 Unsong, by Scott Alexander
Self-published online at unsongbook.com; concluded May 2017.
----
"I AM BUSY. I AM TRYING TO FIX CONTINENTAL DRIFT."
"I…didn't know it was broken."
Uriel's face became more animated, his speech faster.
"IT HAS BEEN BROKEN FOR FIVE WEEKS AND FIVE DAYS. I THINK IT BROKE WHEN I RELOADED NEW ZEALAND FROM A BACKUP COPY, BUT I DO NOT KNOW WHY. MY SYNCHRONIZATION WAS IMPECCABLE AND THE CHANGE PROPAGATED SIMULTANEOUSLY ACROSS ALL SEPHIROT. I THINK SOMEBODY BOILED A GOAT IN ITS MOTHER'S MILK. IT IS ALWAYS THAT. I KEEP TELLING PEOPLE NOT TO DO IT, BUT NOBODY LISTENS."
Community content is available under
CC-BY-SA
unless otherwise noted.